local home delivery
We deliver to Northeast Ohio in our own vans and UPS/USPS ship everywhere else. Check the map below to see our free shipping area and your delivery day.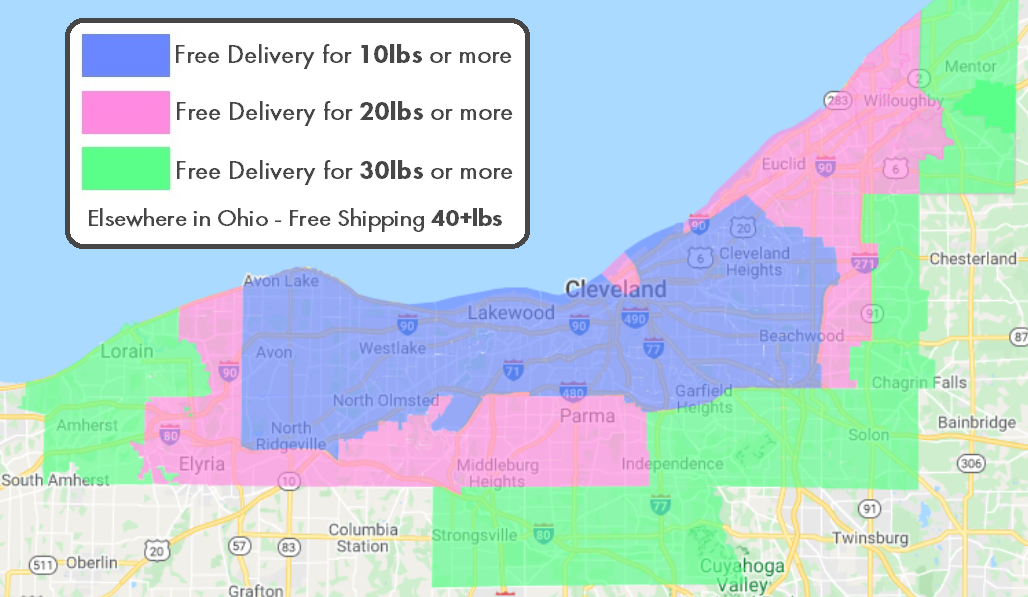 delivery area
If you're in the highlighted areas, we deliver to you.
All other areas we ship UPS.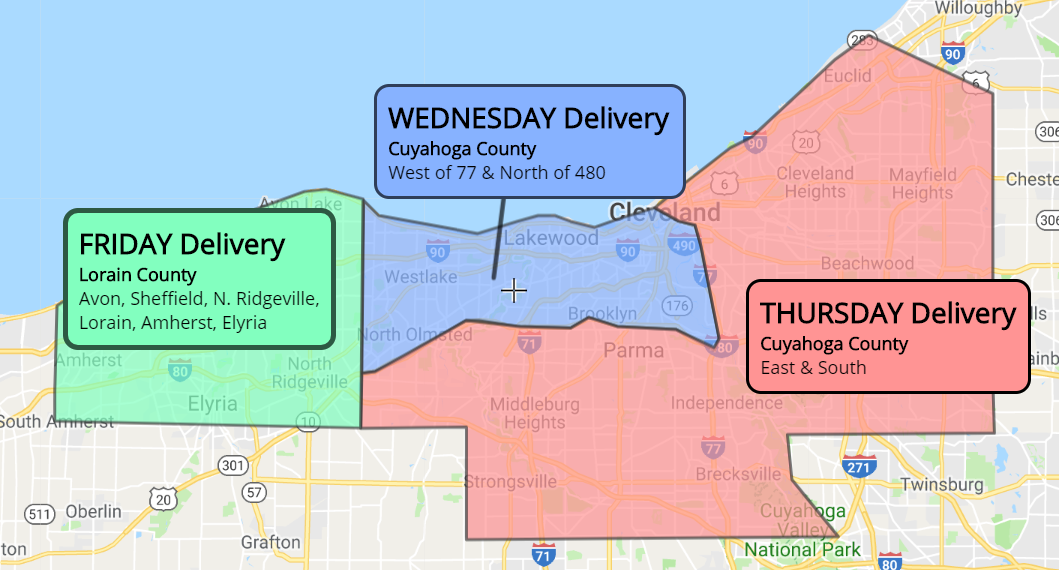 additional delivery information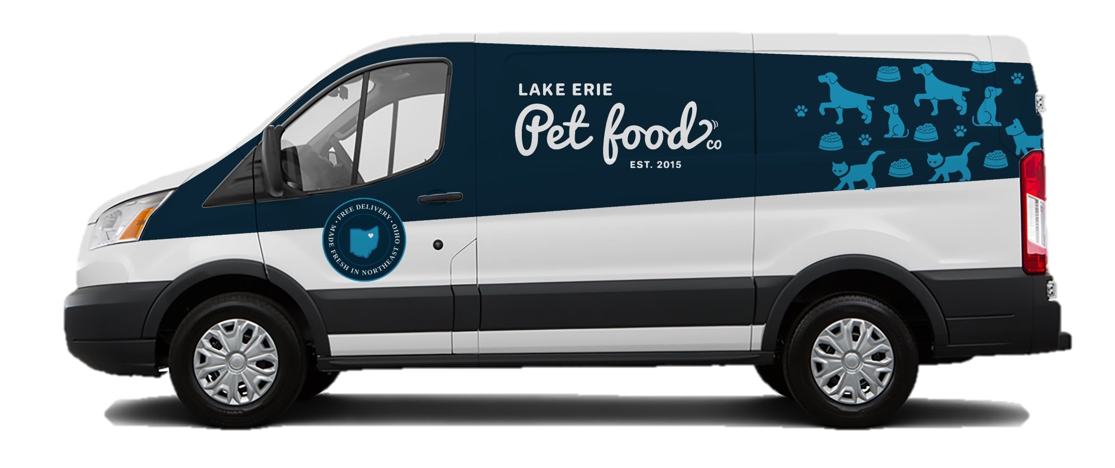 Order Minimum for Free Delivery

Order minimuns for free delivery are on the map. Smaller orders require a flat-rate $6.99 delivery charge.
TIP: Increase your order size by choosing a longer delivery frequency.
Where we leave your food

In most cases we'll place your order next to your front door, but we're happy to leave it wherever you designate.

If you have special delivery instructions, put them in the "SHIPPING ADDRESS 2" field during checkout.
Apartment/Condo Policy:

We offer "drop off" deliveries and need access to a safe place to leave your order. If your apartment has a full time front desk or publicly accessible mailroom, great!.

If there is no safe place to leave your order and we cannot contact you through the buzzer or by phone, we will return your order to our store in Ohio City and contact you for arrangements.

Contact us if you have any questions.
UPS/USPS Shipping

If you're outside our local delivery area we will ship to you!

For addresses in Ohio, free shipping for orders of 40lbs or more. Flat rate $6.99 shipping for smaller orders

For addresses outside Ohio, shipping is calculated at checkout.